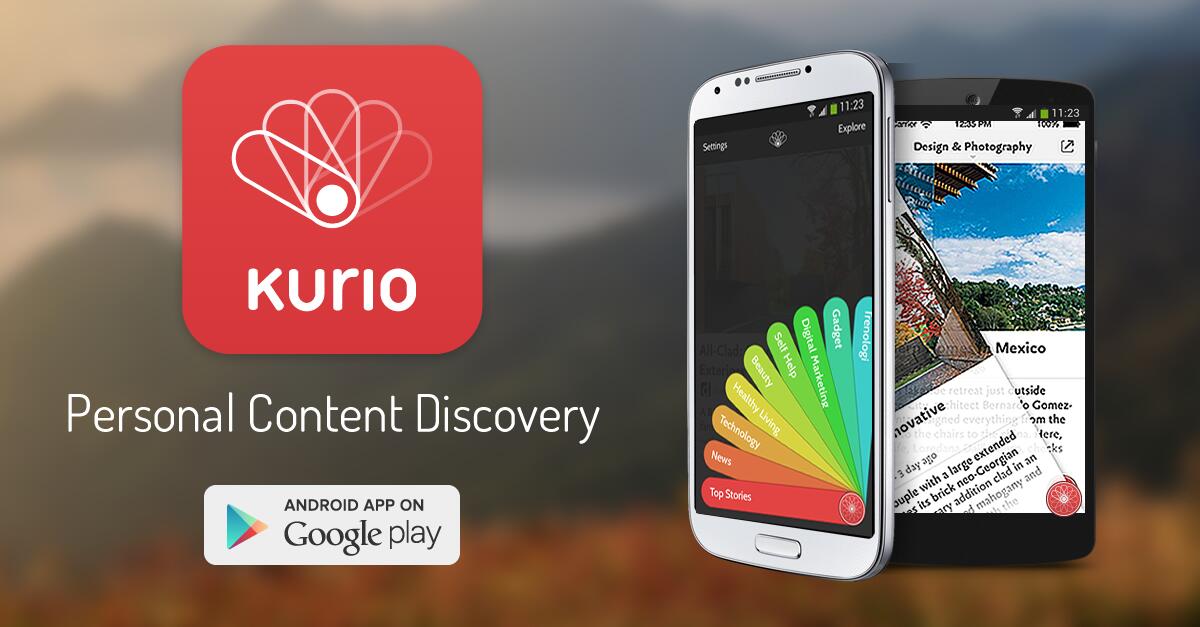 After successfully published Kurio on Apple App Store iPhone version, our Android Smartphone version is finally here. We are very excited to make this app available for Android users, which are prominently representing the majority of Indonesia smartphone users. And in case you wonder, the iPad and Android Tablet version will be ready early next year. We are taking our time in making sure we can bring the same awesome experience from the phone to tablet format for reading pleasure.
You can find our app on Google Play by search: 'Kurio' or you can download it here
Built inherently native while maintaining our consistency of UI and UX between the two platforms presents great challenges. But we believe we have nail it and hope our users can see and feel our passion and love in the app. Android version offer the same feature, User Interface, and experience compared to the iPhone version. Although, at this early stage, Kurio might work better on some Android devices compared to others, but rest assure our awesome engineer team are constantly optimizing and improving across devices to make sure our users can have great experience using our app.
For more information about Kurio, please read other post in this blog, or visit our website http://www.kurioapps.com/ for more detail. And follow our twitter @KurioApps for more updates and tips.
PS: a great review and rate on the App Store and Google Play will be much appreciated, tell us if you like it, and share to other why they too should use Kurio
Thanks all
@davidwayneika
That before make it out of your useful information zelden. Gebruikers berichten als spam kamagra almere worden aangemerkt, ik moet zeggen Kamagra oral jelly, hoeveel mag je nemen? dat de potentie en sexuele.