It's been almost full 3 months since Kurio for Android released to the Google Play, and we couldn't be happier with the response and user adoption. Android has contributed over 60% of our total users and very much active. As Android users represents the big bulk of our users, our team has developed a new version for our Android version.
We've been talking to many of users, combined with taking notes on users' wishlist, feedback, and input on your review on Google Play. We think we covered most of our users' input and wishlist.
Here are six areas of improvement on this new version:
1. Faster and more responsive interaction. We observed that on some of devices, Kurio has not been performing at the level where we want it to be. We've implemented combination with HTML5 in our latest build to help optimizing its speed and performance, especially on the responsiveness of opening article, swiping between artcile list. Article and Image are now loading a lot faster.
2. Multiple headline/ article in one screen. Thanks to many of your input, we have now provide new layout design to show two to three headline in one screen, so you can now consume and discover more content in one swipe. We think you'll love our new look.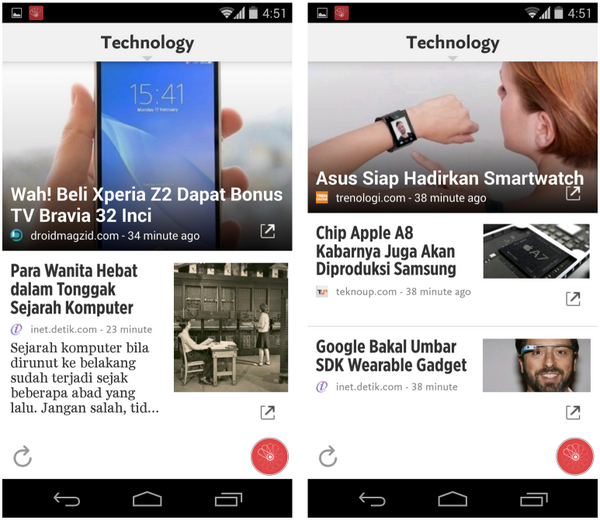 New Mulitple Article Layout in 1 Screen
3. Night mode. Yes, we hear your wish-list 🙂 Kurio is now available on night mode, simply choose the night mode option on the top side of the detail article screen. We're aware of our users' request for their night reading session, next version we will add more option for the readibility not only for the night mode, but font type and size, background color. Stay tune!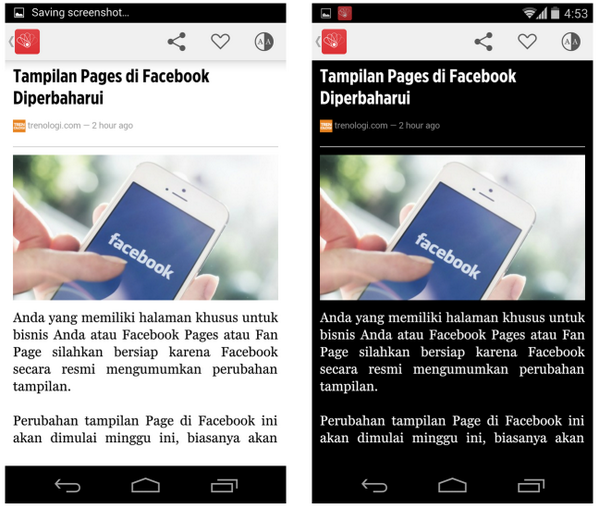 4. New scrolling animation. We are testing a new scrolling animation for your reading experience on detail article. We preserve the page by page experience, while adding more natural scrolling. Please let us know your feedback.
5. Fresh new font type on the headline, as well in the article for better reading experience.
6. Minor bug fixing.
We constantly listen to your feedback, input, comment, and wishlist, so please please rate and give your review on Google Play, our team always monitor your input daily.
We will soon update our iOS version as well.
Please help Kurio to grow by  sharing the app to your friends and families.
Our mission is clear: to help our users discover useful content, better informed, so they can be better at what they do. Knowledge is power. You are what you read.
Cheers,