Once you have installed and launched Kurio from your device, you will notice that you can customize your news feed based on your preference and interest. You can select your feed based on your favorite topic and you can also choose from your favorite news source. At the startup screen you will discover 20 topic and source, what some of you might not know is that Kurio offers much more than just 20 topics and sources. Here's some tips on how to get more from Kurio.
1. Discover More To Choose
Kurio has over hundreds of your favorite news sources and topic you can choose from. Simply tap the Axis to open, and then tap 'Explore' on the top right hand of your screen to see more recommended and popular sources and topics to choose from, and on the bottom you can discover more topic based on category.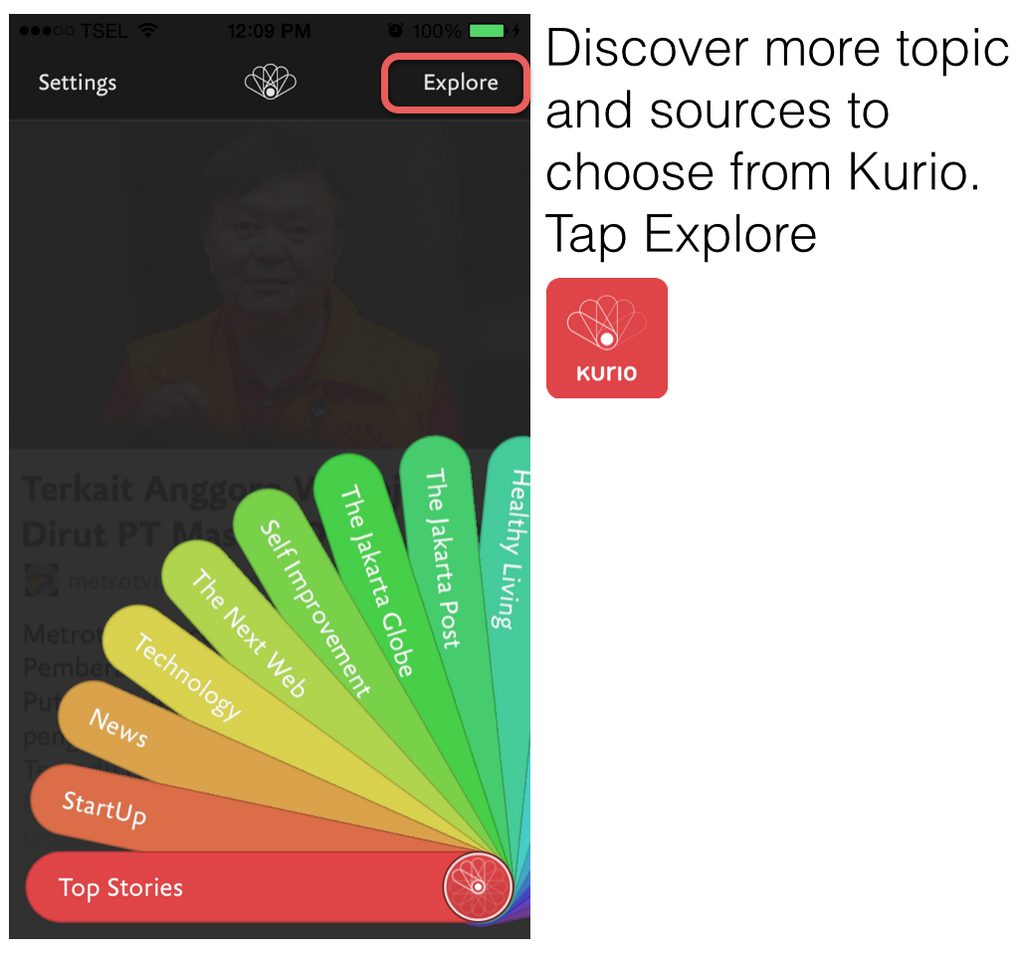 2. How To Rearrange or Edit My Axis
After you set up your news feed, you can also re arrange the order of your Axis according to your preference and also edit the lists.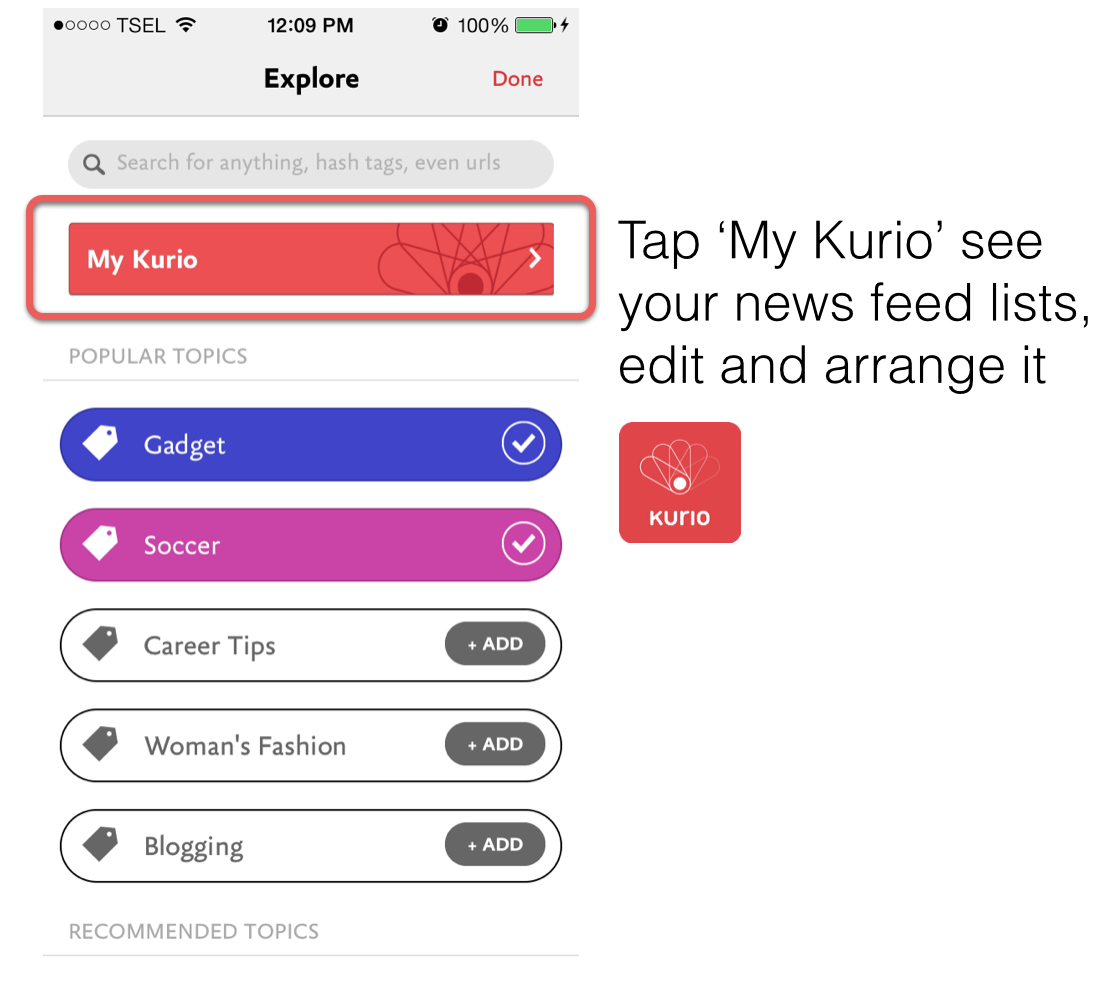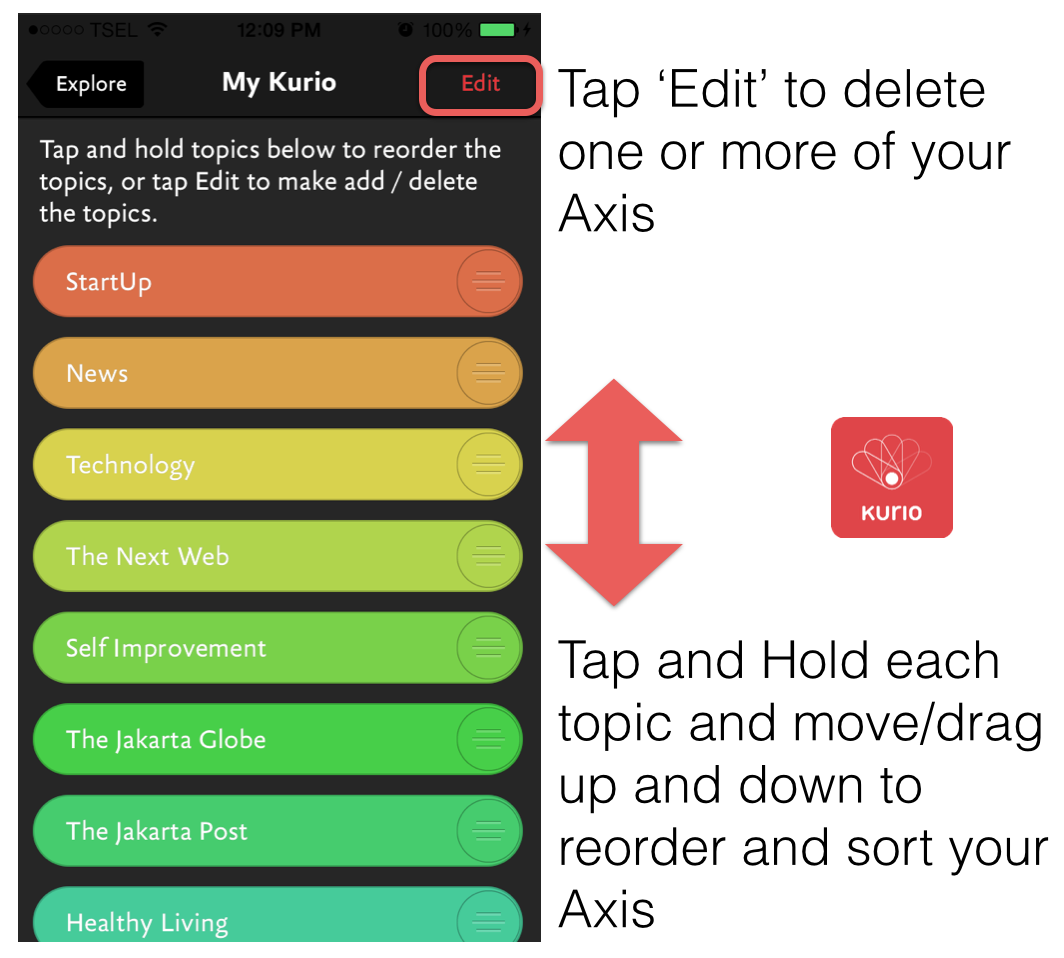 3. Search Everything
You can also look for other topic and sources that you might not be able to find on Kurio.